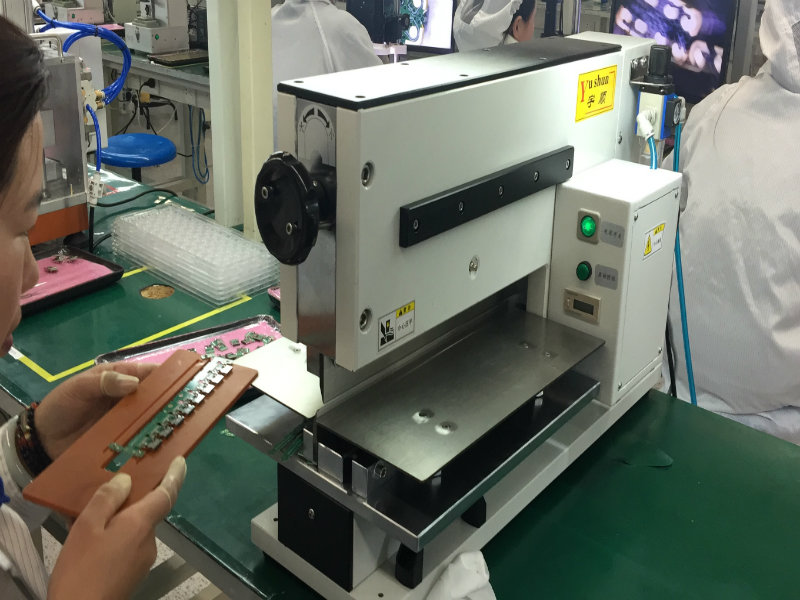 Features:MCPCB Depanelizer Manufacturers PCB Separator Exporters
1. Separates boards up to 3.5mm thick
2. Shears boards safely with parts as close as 0.5mm to the
score line,including ceramic capacitors
3. Operator foolproof! Panels cannot be inserted into the
knives except on the score line
4. Pneumatically driven
5. Handles high components up to 70mm
6. Bow waves that can occur with round knives are avoided
7. Easy adjusting of distance between knives
8. Large LCD display with capacity counter function
Specification:
The Longest Minimize: 400mm
Size: 960×425×350mm
Minimize thickness: 0.3-3.5mm
Machine Weight: 200kg
Why Clients Buy Our
MCPCB Depanelizer Manufacturers
PCB Separator Exporters
1. Without Cutting Stress on PCB Components and it is safty, Separates large numbers of PCBs without fatigue of the operator
2. Pneumatic driven
3. The PCB is feed between the circular blades where it is seized, transported and separated
4. Different speeds can be selected
5. We can made plate according the customers requirement .