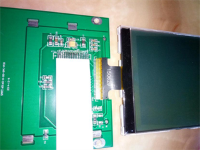 Fully automatic push-pull pulse welding machine YSPP-2A
适用于高密度FPC、FFC与PCB、连接器之间的热压焊接工艺。
It is suitable for hot pressing welding process between high density FPC, FFC, PCB and connector.
脉冲热压机特点:
Characteristics of pulse hot press:
1.因应不同产品,升温速度可供调选。
1. According to different products, the heating rate can be adjusted.
2.特种材料焊接头,确保产品受压平均。
2. Welding joints of special materials to ensure the average pressure of products.
3.备有真空功能,调节对位更容易。
3. Equipped with vacuum function, it is easier to adjust alignment.
4.温度数控化,清楚精密。
4. Temperature numerical control, clear and precise.
5.备有数字式压力计,可预设压力范围。
5. A digital pressure gauge is available to predict the pressure range.
6.微电脑控制,准确稳定
6. Microcomputer control, accurate and stable
7.可编程曲线包括预热及回流焊温度
7. Programmable Curves Include Preheating and Reflow Temperature
8.适用于各种高密度TAB、TCP压接及FPC、FFC与PCB焊锡压接
8. Suitable for all kinds of high density TAB, TCP bonding and FPC, FFC and PCB solder bonding
9.振动小,噪音低,电压不波动.
9. Low vibration, low noise and no voltage fluctuation.
10.焊头使用钼合金取代传统钛合金,升温降温快,传热系数好,耐腐蚀。
10. Molybdenum alloy is used to replace the traditional titanium alloy in the welding joint, which has the advantages of fast temperature rise and cooling, good heat transfer coefficient and corrosion resistance.
11.单头双夹具设计,效率高,节约用工成本。
11. Single head and double fixture design, high efficiency, saving labor costs.
脉冲热压机规格:
Specification of Pulse Hot Press:
(1)机器尺寸:700×800×950mm(长/宽/高)
(1) Machine size: 700 *800 *950 mm (length/width/height)
(2)工作尺寸:200×260mm
(2) Dimensions: 200 x 260 mm
(3)机器重量:110kg
(3) Machine weight: 110kg
(4)工作气压:0.4-0.7Mpa
(4) Working pressure: 0.4-0.7Mpa
(5)电源:AC220V±10% 50HZ,2300W
(5) Power supply: AC220V + 10% 50HZ, 2300W
(6)升温设置:两段设置,4个预存程序
(6) Warming-up settings: two-stage settings, four stored procedures
(7)工作环境:10-60℃,40%-95%
(7) Working environment: 10-60 C, 40-95%
(8)焊接压力:1~50Kg
(8) Welding pressure: 1-50Kg
(9)温度设置:室温~500℃误差±5℃
(9) Temperature Settings: Room Temperature ~500 C Error (+5 C)
(10)热压时间:1~99s
(10) Hot pressing time: 1-99s
(11)热压精度:0.2mm
(11) Hot pressing accuracy: 0.2mm
(12)热压头尺寸:90X5mm
(12) Hot pressing head size: 90X5mm
设备操作描述
Equipment Operation Description
热压机设备主要参数是:温度,时间,压力,控制住这三要素,焊接产品就稳定。热压机焊接的产品一般是,PCB/FPC/FFC这几种产品用焊锡相互连接,达到功能。
The main parameters of hot press equipment are: temperature, time, pressure, control of these three elements, welding products will be stable. Hot press welding products are generally PCB/FPC/FFC products with solder interconnection to achieve functions.
焊接产品,準确地设定以上参数非常重要。一个好焊点大概使焊锡充沛地焊接两个外表,在两个零件外表发作熔锡.要使以上参数有效地合作,才干焊出良品。
It is very important to set the above parameters accurately for welding products. A good solder joint will probably enable the solder to weld two surfaces abundantly, and to melt tin on the surface of two parts. Only by effectively cooperating with the above parameters can the good products be soldered.
FPC是由两层聚酰亚胺及铜铂组成。FPC的操作温度规模在130至200度.可饱尝高达300度短时间焊接温度。由於PCB与FPC在焊接时,会给压头带来散热效应(FPC和PCB会吸收热量,当压头下压后,由於被焊资料与压头周围空气对流,会致使压头散热)。加上FPC在0.02~0.12厚度之间,所以到焊接面时可能发作50至80度的损耗.所以在设定温度时应加上损耗的温度.(焊锡熔点加损耗温度).
FPC consists of two layers of polyimide and copper platinum. The operating temperature range of FPC is 130-200 ℃. It can be used for short time welding up to 300 ℃. When PCB and FPC are welded, heat dissipation effect will be brought to the indenter (FPC and PCB absorb heat, and when the indenter is pressed down, heat dissipation of the indenter will be caused by convection of welding data with air around the indenter). Adding FPC between 0.02 and 0.12 thickness, the loss of 50 to 80 degrees may occur at the welding surface. Therefore, the temperature of loss should be added when setting the temperature. (Solder melting point loss temperature).
参数值及其设定规模:
Parameter values and their setting size:
Firstly, the setting of heating speed gear.
加温速度档有8个档位,(1档至8档), 1档加温快, 8档加温慢.其设定与压头的宽窄有关.窄头(10mm)用慢的加温档(即6,7,8档),宽头如80mm)用快的加温档(即1,2,3档)。
There are 8 gears in the heating speed gear (1 to 8 gears). One gears are heated fast and eight gears are heated slowly. Its setting is related to the width of the pressing head. Narrow heads (10mm) are heated slowly (6, 7, 8 gears) and wide heads (80mm) are heated fast (1, 2, 3 gears).
二,温度与时间的设定:温度设定分叁段: 预热,焊接,和降温。
Second, the setting of temperature and time: the setting of temperature is divided into three sections: preheating, welding, and cooling.
1,首段预热温度设定:使焊盘锡点到达将熔的状况.其设定值為锡的熔点温度左右.无铅在230度左右.有铅在180度左右.时间设定在2至4秒.预热设定的优点有:
1. Preheating temperature setting in the first stage: make the solder pad tin point to the melting state. Its setting value is about the melting point temperature of tin. Lead-free is about 230 degrees. Lead is about 180 degrees. Time setting is between 2 and 4 seconds. The advantages of preheating setting are as follows:
1),压头温度上升到焊接温度(包含坚持温度的设定时刻)大概需求几秒鐘,在这时间,助焊剂活化,经过去掉氧化层来进步熔锡.预热一般在过大的产品的散热多,或是当应用了软弱的基板(如陶瓷)需求以愈加受控的方法加热以避免决裂.
1) It takes about a few seconds for the head temperature to rise to the welding temperature (including the setting time of holding the temperature). At this time, flux activation improves the melting tin by removing the oxide layer. Preheating generally dissipates more heat in excessive products, or when weak substrate (such as ceramics) needs to be heated in a more controlled way to avoid cracking.
2)在第二段加温时,使焊盘的锡活动较好,可以顺畅的前后活动.否则在第二段加温时,压头突然上升到锡的熔化温度,致使焊盘锡上的焊锡在有压力的情况下,突然熔化,而焊盘两端的温度低,使锡无法前后活动,致使左右活动而短路.
2) At the second stage of heating, the tin activity of the solder pad is better and can move smoothly. Otherwise, at the second stage of heating, the pressure head suddenly rises to the melting temperature of the tin, resulting in the sudden melting of the solder on the solder pad under pressure, while the low temperature at both ends of the solder pad prevents the tin from moving forward and backward, resulting in the left and right movement and short circuit.
2,第二段加热温度的设定:使FPC与PCB彻底衔接在一体,其设定值依据所焊接的原料而定.一般情况下:有铅為230至320度左右.无铅為280至350度左右.因产品不一样,压头巨细不一样,致使散热快慢不一样. 依据散热多少,来设定温度.
2. The setting of the second heating temperature: make the FPC and PCB connect completely, and the setting value depends on the welding material. Generally speaking, there is lead between 230 and 320 degrees. Lead-free is between 280 and 350 degrees. Because of the different products, the size of the indenter is different, the speed of heat dissipation is different. According to the amount of heat dissipation, the setting temperature is determined.
注意:FPC的电解沉积铜在0.03mm以下时,两段温度也不要设的太高.大概在锡彻底熔化的温度即可.若温度太高,经过FPC传到焊接面的温度也会过高,致使锡产生很强的活动性.简单形成短路及锡珠。而且产品会因为温度高变色。温度设的太低会致使雪花式短路.
Note: When copper deposited by electrolytic deposition of FPC is below 0.03mm, the temperature of two sections should not be set too high. Probably the temperature of complete melting of tin will be enough. If the temperature is too high, the temperature transmitted to the welding surface by FPC will be too high, resulting in strong activity of tin. Simple formation of short circuit and tin beads. And the product will change color because of high temperature. Too low a temperature will cause a snowflake short circuit.
以下是一个参考数值:
The following is a reference value:
无铅產品榜首段温度设定规模:230至280:第二段温度设定规模:280至350度.
Temperature setting scale in the first section of lead-free product list: 230-280: temperature setting scale in the second section: 280-350 degrees.
有铅產品榜首段温度设定规模:200至230:第二段温度设定规模:230至320度.
The temperature setting scale in the first section of the leaded products list is 200 to 230 and the temperature setting scale in the second section is 230 to 320 degrees.
3,第叁段冷却温度设定。其设定是让两焊接面充沛冷却至凝结。避免压头在焊接完產品后,焊点未凝结就上升,此刻FPC会随压头一同上升,形成脱焊。冷却温度设定太低会下降生產功率,其温度设定在180度左右即可.
3. Cooling temperature setting in the third stage. The setting is to allow the two welded surfaces to be fully cooled to condensation. Avoid indentation head after welding products, solder joints do not condensate on the rise, at this moment FPC will rise with the indentation head, forming de-soldering. If the cooling temperature is set too low, the production power will be reduced, and the temperature can be set at about 180 ℃.
三,压力设定
3. Pressure setting
一般设定规模在:0.08至0.14MP.低於这个设定规模, 可能会致使气缸升降缓慢,或焊接不结实和虚焊。若压力过高,易產生锡珠短路,变形损坏FPC与PCB。
Generally, the setting scale is from 0.08 to 0.14MP. Lower than this setting scale, it may cause cylinder to lift slowly, or the welding is not solid and virtual welding. If the pressure is too high, tin beads will be short-circuited easily, and FPC and PCB will be damaged by deformation.