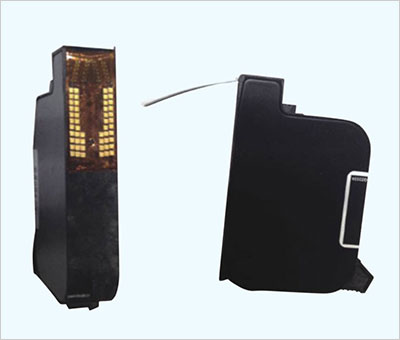 适用于高密度FPC、FFC与PCB、连接器之间的热压焊接工艺,由其是墨盒芯片的焊接。应用于汽车、电源、电脑、家电、手机、连接器、打印机、LED等行业。
It is suitable for hot-pressing welding between high density FPC, FFC, PCB and connector, which is the welding of cartridge chip. Applied in automobile, power supply, computer, household appliances, mobile phones, connectors, printers, LED and other industries.
墨盒热压机 墨盒焊接机YSHP-2A特点:
Characteristic of YSHP-2A Cartridge Welding Machine of Cartridge Hot Press Machine:
1、因应不同产品,升温速度可供调选。
1. According to different products, the heating rate can be adjusted.
2、特种材料焊接头,确保产品受压平均。
2. Welding joints of special materials to ensure the average pressure of products.
3、备有真空功能,调节对位更容易。
3. Equipped with vacuum function, it is easier to adjust alignment.
4、温度数控化,精楚精密。
4. Temperature numerical control, exquisite and precise.
5、备有数字式压力计,可预设压力范围。
5. A digital pressure gauge is available to predict the pressure range.
6、微电脑控制,精确稳定。
6. Microcomputer control, accurate and stable.
7、可编程曲线包括预热及回流焊温度。
7. Programmable curve includes preheating and reflow temperature.
8、适合各种墨盒焊接。
8. Suitable for all kinds of cartridge welding.
墨盒热压机 墨盒焊接机YSHP-2A技术参数:
Technical parameters of cartridge welding machine YSHP-2A:
最大工作面积 110*150mm
Maximum working area 110*150 mm
工作气压 0.5~0.7Mpa
Working Pressure 0.5~0.7 Mpa
机器重量 干燥气源
Machine Weight Drying Gas Source
使用电压 220V AC
Using voltage 220V AC
机器尺寸 310*380*400mm
Machine size 310*380*400mm
重量 25kg
Weight 25kg
墨盒热压机 墨盒焊接机YSHP-2A
Cartridge Hot Press Cartridge Welding Machine YSHP-2A