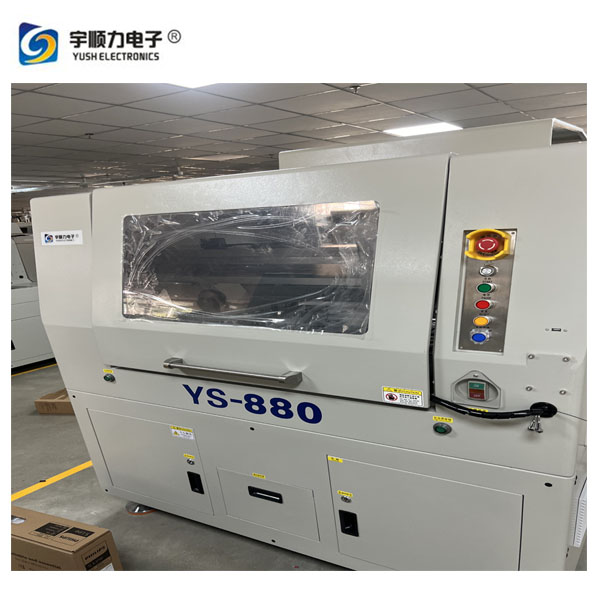 Basic parameter Specifications:
2. XYZ drive mode: ac servo motor
4. Program teaching mode: color ccd image intuitive teaching input
6. Upper vacuum power: 2hp, lower dust collector power: 3hp (option 5hp)
8. X-Y ac servo speed: 0-1000mm/sec;
Z ac servo speed: 0-800mm/sec
11. Cutting accuracy: ±0.02mm
13. Plate stress value: 300uε below
15. Pcb board cutting thickness: 0.2mm-6.0mm
17. Power consumption: 3.5kva
19. Vision system: high resolution digital camera
21. Mechanical fetching and releasing arm: anti-static vacuum suction nozzle
23. Discharging mode: belt conveying or vehicle output or rail conveying
25. Flow direction: left → right
27. Control mode: special controller
29. Machine size: 2014mm×1230mm×1650mm(d×w×h)
Two. Introduction to device configuration
The product is clamped to the plate and placed on the processing platform. After the processing is completed, the clamping and placing track of the plate fixture is taken again and flows into the next process.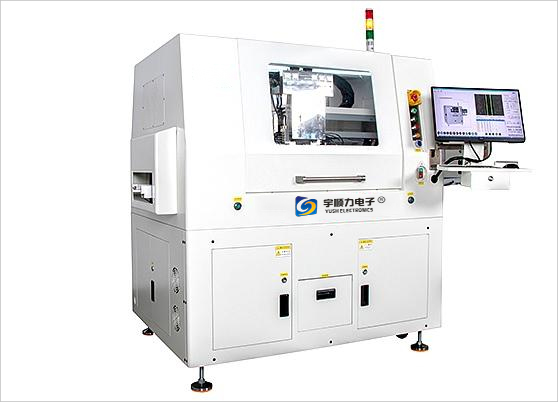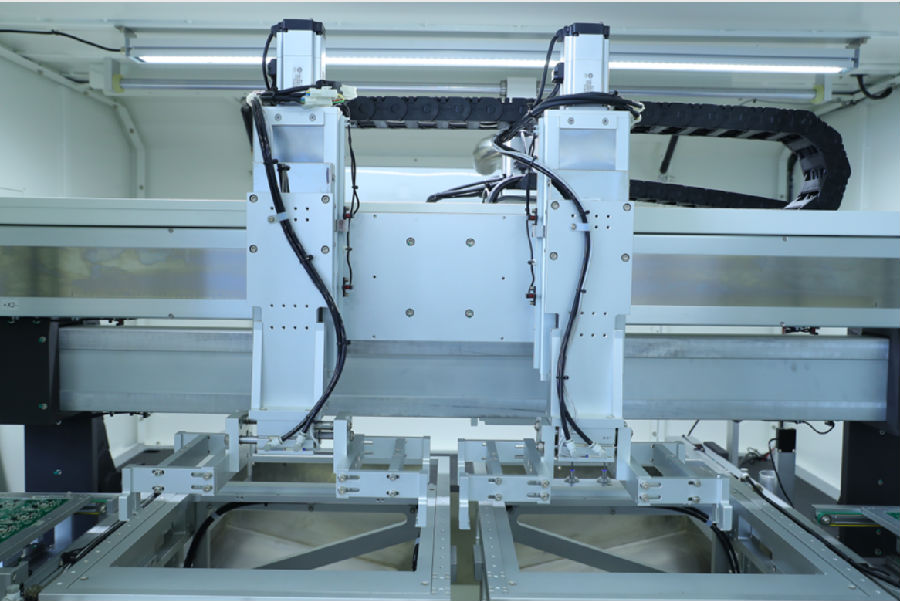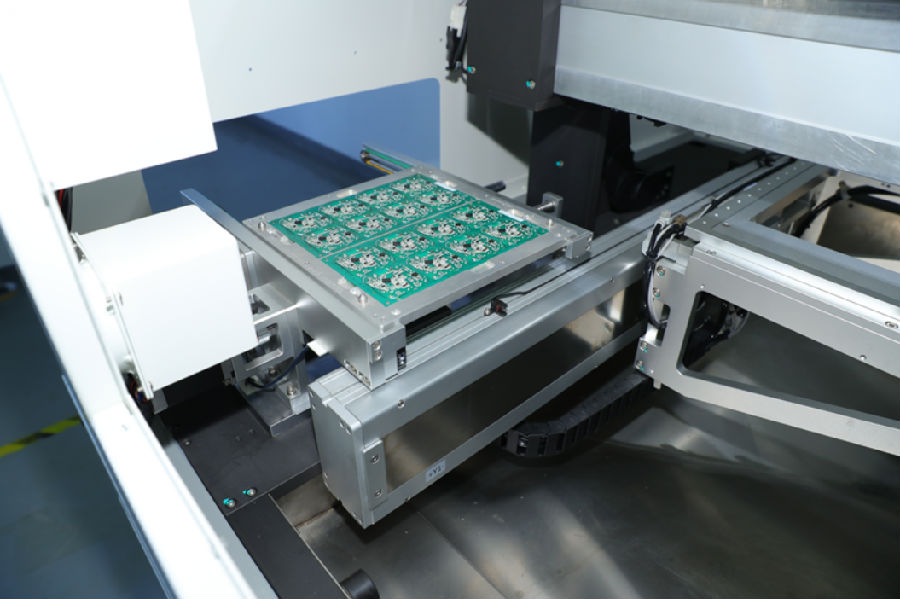 After the product cutting is completed by the online automatic plate splitter, the material clamping claw will take the entire product jig and place the discharging track to transport the next production process.
4.Automatic tool change mode
b. Built-in five groups of milling cutter library, easy to automatically replace the milling cutter, to meet the needs of plate processing.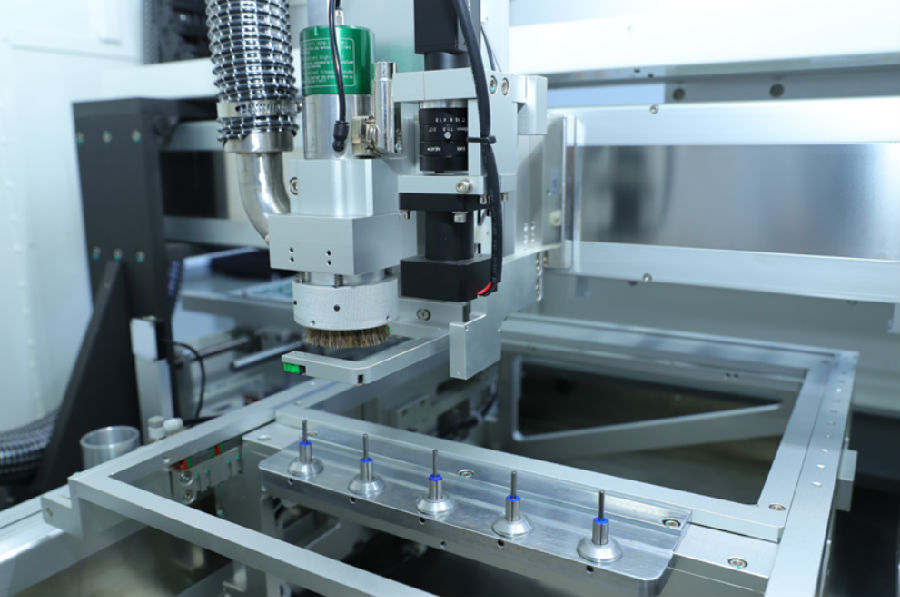 a. Take and release device: automatic loading and unloading (modular vacuum suction claw, vacuum device, can be independently controlled)
c. Board speed: 0-1000mm/sec (adjustable)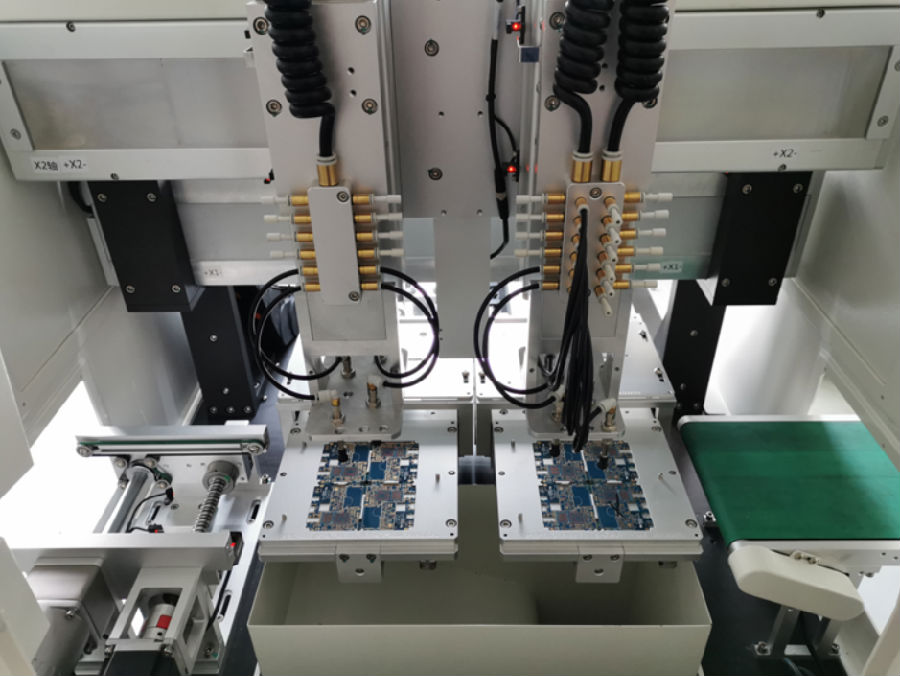 Vacuum sucker feeding shaft to cut the product one-time vacuum suction, place the special product fixture to transport the next production process.